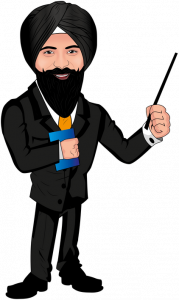 Maths can be challenging, even for those who have shown to be particularly adept. We all need support sometimes, especially when taking our GCSEs. Whatever your skillset or abilities, it is important to feel like you are being supported. That's why at Mr Singh's Tuition we make it our mission to ensure ever single tutee achieves their best. For GCSE maths tuition in Birmingham, look no further than Mr Singh's Tuition to provide the highest quality support available.
Our maths course is aligned with the National Curriculum, whilst also seeking to match the requirements of the tutee in regard to teaching style and delivery. We believe that no child deserves to be left behind, and thus ensure each one of our students feels as though their needs are met. Along with excellent tuition, we also believe in installing a winning attitude within our tutees, something they can take with them long after their academic career.
Other Courses
Along with GCSE maths tuition in Birmingham, we offer GCSE English and 11 plus tuition from our centres in Birmingham and Wolverhampton. As we understand that many tutees prefer to learn at home, we also offer online tuition.
Contact Us
Don't leave it until the last minute, make sure the right support is in place and contact Mr Singh's Tuition today on info@mrsinghstuition.co.uk.