WHY US
Mr Singh's Tuition was established by Mr Singh, a former head of maths in an outstanding primary school.  Having taught and guided children through many types of exams, he decided to spread his passion for providing children with the highest quality education possible in different areas of the West Midlands.
His experience has allowed him to develop various teaching strategies, which benefit children of all abilities.  Having taught and guided many children through their 11 plus, SATs and GCSEs, Mr Singh has a high success record of helping children to achieve and fulfil their potential. The high success rate has led to opening centres in Birmingham and Wolverhampton.
WHAT WE DO
We are a tuition centre that specialises in 11+ examination for grammar school entrance and maths and English from Reception through to GCSEs.  We tutor children from out centres across Birmingham, Walsall and Wolverhampton
Here are some great reasons to choose us.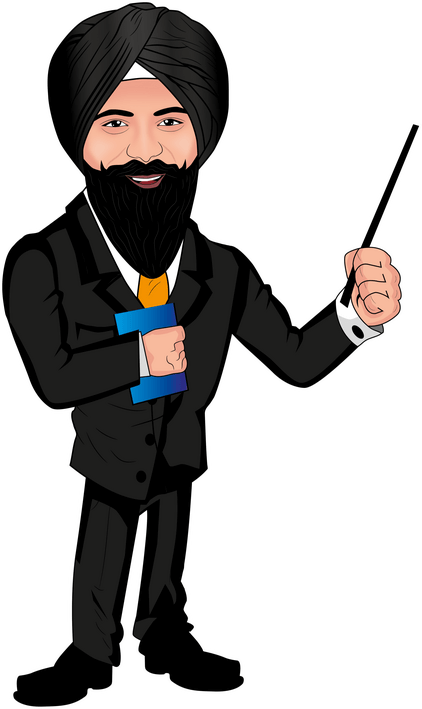 English & Maths Tutor
If English and maths are the foundations of learning, we make children architects of their own futures. Our approach isn't that of a traditional tutor. We take a longer term view that prepares them for life. Our children develop the winning mindsets they'll need to succeed in today's competitive world. Winners aren't born, they're lovingly created.
At Mr Singh's Tuition, we aim to develop your child's knowledge and understanding, providing them with a solid foundation in maths and English, relevant to their current studies and future goals.
Whatever your child's ability – whether they're aiming high or need a little bit of extra help – we want to make sure that THEY COUNT.
Our personalised program has been designed to align with the English National Curriculum, you can be confident your child's work is relevant to their studies and their learning needs.
Our English and Maths programmes are:
Fully aligned to the National Curriculum (Reception to GCSEs)
Based on an assessment of your child's needs
Unique to us and proven to get results
11 PLUS Tutor
Mr Singh's Tuition is the best possible support for your child's journey into grammar school.The support from our tutors will allow your child to explore their potential leading up to and beyond the exam.
We know this through our experience of coaching many children in our centres and online, helping them to practice their speed, hone their accuracy and master exam techniques to ace it on the day.
Our course is designed to support children not only with their exam technique but also to build the correct foundations and keep confidence high beyond the exam too.
Whilst children are able to join our courses at any point, we thoroughly recommend attending from the start; this way your child will get the knowledge they need at the right pace.   Courses start from Year 4 until Year 6.
There are a few important things, which are key to succeeding in the 11+ exam:
A multitude of self-belief, confidence and a fearless approach to learning.
Regular structured time to practise, revise and recap.
Being equipped with the right exam techniques and ability in core maths and English skills.
What we will do
Our aim is for every child to achieve their potential, for this to happen we will help them to gain:
Excellent English and Maths skills.
High quality understanding of exam techniques.
Broad vocabulary for verbal reasoning.
Solid understanding of non-verbal reasoning problems.
The 11 plus course consists of maths, English, verbal reasoning and non-verbal reasoning. Children are taught, guided and supported through the different strands and questions, so that confidence is increased through each strand. 
TESTIMONIALS
WHAT PEOPLE SAY ABOUT YOU
Matt
Thank you Mr Singh for making the effort you do with Latesha.  Her timetables have come on brilliantly and is now more confident with solving word problems.

Deepak
Ever since Preetika started, I have seen her confidence grow.  Her teachers have commented on how her learning has progressed.

Rajvinder
Mr Singh has helped my eight-year-old boy make excellent progress.  Jay has come on leaps and bounds since beginning tuition.

Elaine
Ella loves coming to tuition.  The work is set to the right pace and level for her to complete the work independently.
Plans and pricing
Our pricing varies depending on your needs. We plan and price individually depending on the outcome of your child's assessment. Get your child assessed to find out the cost.
Our tutors know the strategies that will help your child make progress in their studies.. Our instructors help the child gain confidence in their skills and make them more independence and more self-reliant. Over a short time, you will notice the difference in your child's attitude to learning.
We tutor the child from our centres in Birmingham.Our results speak for itself and our flair for tutoring has given us the opportunity to open centers in Birmingham and Wolverhampton. We have small groups, state of the art infrastructure and qualified tutors that will render their guidance and support in every possible manner.
Once you book the assessment with us, all the tutor's details will be discussed with you via email, phone, and text. Our tutor will utter his or her name before beginning the session. Mr Singh has years or experience working in primary schools, as well as tutoring.
Our tutors come up with strategies that will align with the ability of your child. We give proper support and guidance that your child needs to stand out from others. We leave no stone unturned in fulfilling the realistic expectations of our parents and their child. It is our high-success rate that has led us to open centres in Birmingham and Wolverhampton. The tuition in Wolverhampton would occur from our tutoring centre where we have a classroom set-up so that the session goes smoothly.
We have been rendering exceptional tutoring services for several years now. We believe in complete transparency; you can call the parents and take feedback from them. Give us a call to know more about the tutor's overall qualifications. You will be a better judge of the personality and overall demeanour of the tutor.
We always believe in going the extra mile for our children. Our private tutoring sessions at WolverhamptonBirmingham takes place seven days a week. You can call us between 10 am to 6 pm and provide the right guidance to your child.
It would be best to message, call us or contact us via email.Although we have kept everything transparent on our website, assessing the subjects won't be a hassle. However, if you are unable to find subjects feel free to contact us.
Teaching strategies, subject knowledge and passion for the job are the three quintessential qualities of a tutor. Patience is the key to good tutoring. You will find all these qualities in our tutors that thoroughly understand the issues your child struggles with academically and propose possible solutions to help their progression.
Yes, you can access our tutoring service from any location. It is our results that have led us open centres at Wolverhampton and Birmingham. We also provide online sessions to our students, when and if required. During lockdown, all of our lessons have been done through various online platforms. Even during these difficult times, our students have continued to make progress.
Online tutoring has eliminated geographical constraints and saved the travelling times of learners worldwide. Don't miss out on anything important discussed in the session by opting for online home tutoring. Install a reliable internet connection, and you are all ready for the English and Math tutor at Mr Singh's tuition.
Coronavirus disease is spreading by leaps and bounds. We at our centres take all precautionary measures for the safety and well-being of the children. Our private tutors from Birmingham, Walsall and Wolverhampton wear masks during the sessions and carry sanitisers with them during private sessions. However, if you want a contactless delivery, you can join our online tutoring sessions.
An initial assessment would be performed, and the price will be quoted according to its outcome. It is better to bring your child with you during the assessment to tailor session planning and prices accordingly. Get value for money by attending our private tutoring sessions at Wolverhampton or Birmingham.
Our tutoring sessions encompass the following subjects and courses:
English: No magic makes you fluent in English in a day. It has now become possible with guidance and support of our English tutors at Wolverhampton and Birmingham. Concept building takes place via worksheets, practical examples and pronunciation sessions to improve oral skills. We look to improve the phonics knowledge and comprehension understanding of our students, along with their writing skills.
Maths: Nothing ruins the parent's day when the child starts arguing about maths. At times the subject sounds so monotonous to them that they leave the assignment pending. Make your child fall in love with numbers and formulas with our math tutors at Birmingham and Wolverhampton.
Long term success is only possible with the combined efforts of the tutors and the child. Our tutors are highly-qualified and possess the skills needed to teach children with different abilities. Our tutoring at the initial stages ignites confidence and open-mindedness, which is needed to achieve success in the years to come.
We have divided our private tutoring sessions into different sections and follow each one of them step by step. The sessions have been subdivided as follows:
Begin the session by discussing the topic covered in the last session.
Asking questions to check whether the students retain what is taught to them and covering any doubts from their previous homework.
During the next session we will look to move your child forward along the curriculum, introducing a new concept and setting weekly homework accordingly.
Revision of concepts previously taught helps to remove any doubts or misconceptions that might have arisen.
The main goal is to impart skills and make the sessions intriguing for the children.
Feedbacks are always welcomed, and strenuous efforts are made to improve the tutoring sessions for the children. You can give feedback without telling your name on call, message or via email. Please refer to info@mrsinghstuition.co.uk to give constructive criticism via email.
Searching and contacting the tutor is no longer a hassle with Mr Singh's Tuition. Just fill our assessment form and allow us to work for you. At Mr Singh;s Tuition, you and your child will be in safe hands with years of experience and teaching knowledge.